Here we go!! So Excited!!
I am probably going to do a lot of audio reading today since my hubby is not going to be home, but I am also trying to finish my book club book for November: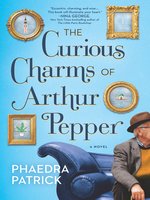 I am listening to
Deep: Stage Dive Series #4
The Crown - Selection #5 (I am very ecited about this one!)
and probably some kids books...
Opening Meme:
1) What fine part of the world are you reading from today? Ohio
2) Which book in your stack are you most looking forward to? The Crown
3) Which snack are you most looking forward to? I got some pumpkin spice covered pretzles
4) Tell us a little something about yourself! I am reading with my 3 kiddos (10, 7, and 2 (3 on Monday)). I hope the older 2 do some reading since they need to do it for school :)
5) If you participated in the last read-a-thon, what's one thing you'll do different today? If this is your first read-a-thon, what are you most looking forward to? I am not having any expectations - even if I get a couple of hours reading in I know it is more than usual so it is a victory! :) It will be reading in all the other stuff I have to do. I am looking for the kids being older one day and being able to read ALL day, but that is just not where I am in life right now. I am sure when I am there I will miss this time too. :)